It's time for shopping
When you go on your bank, you must see the amount of your balance. You can click on this amount. Doing so, you will discover how to enjoy your winnings. You should know that you must have reached 20€ to withdraw money.
For now, you can turn your winnings into an amazon voucher. All you have to do is request it using the module provided for this purpose. After our verification, you will receive directly by email a link to do your shopping !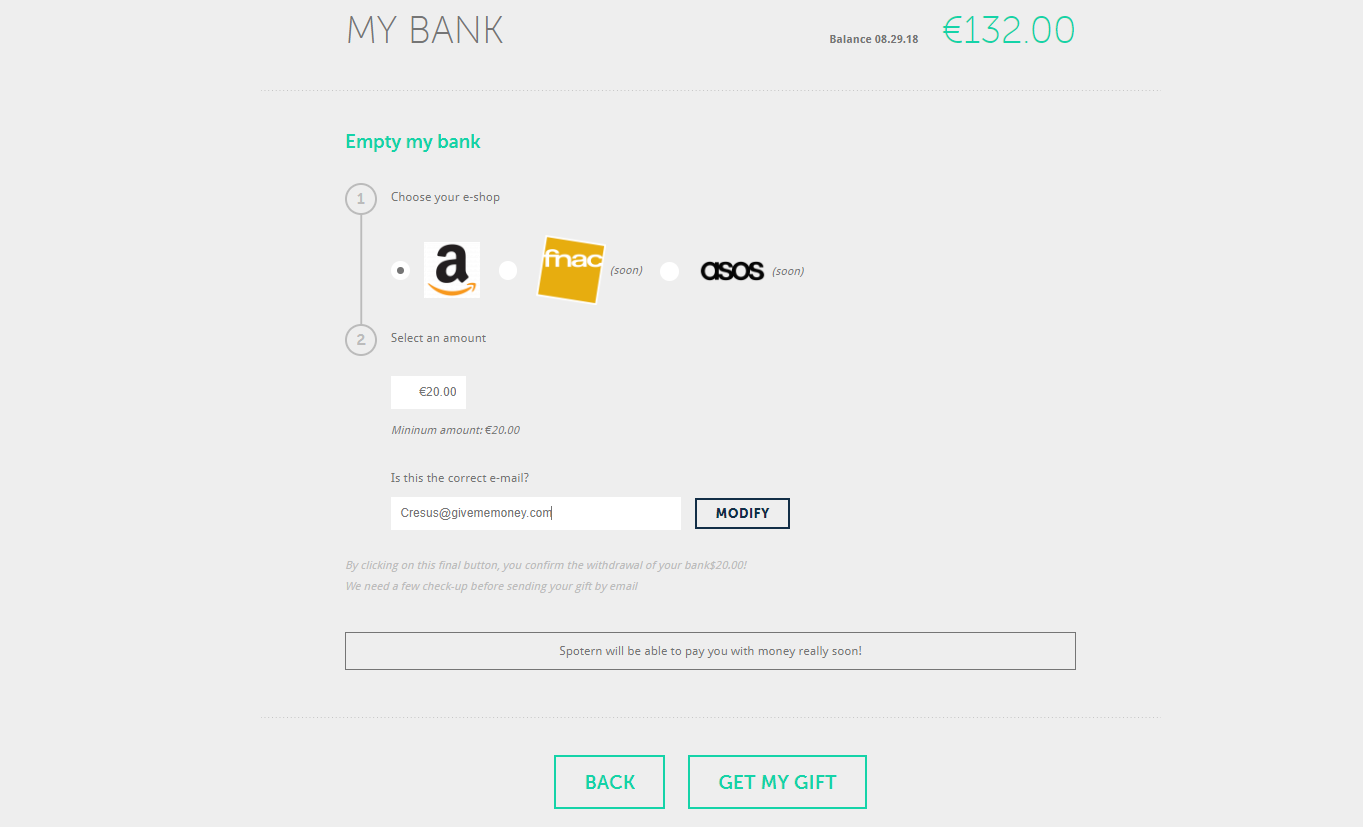 We are doing our best to offer you new way of enjoying your money: new e-shops and into your bank account we hope!