a feature to make your life easier!
[ONLY AVAILABLE WITH A PREMIUM ACCOUNT]

To make your life easier and save your time, Spotern provides you a special tool to clone your spots! To do so, go to your spots and look for the icon "

".
Click on this icon and use this cloning feature to propose a different product on the same image.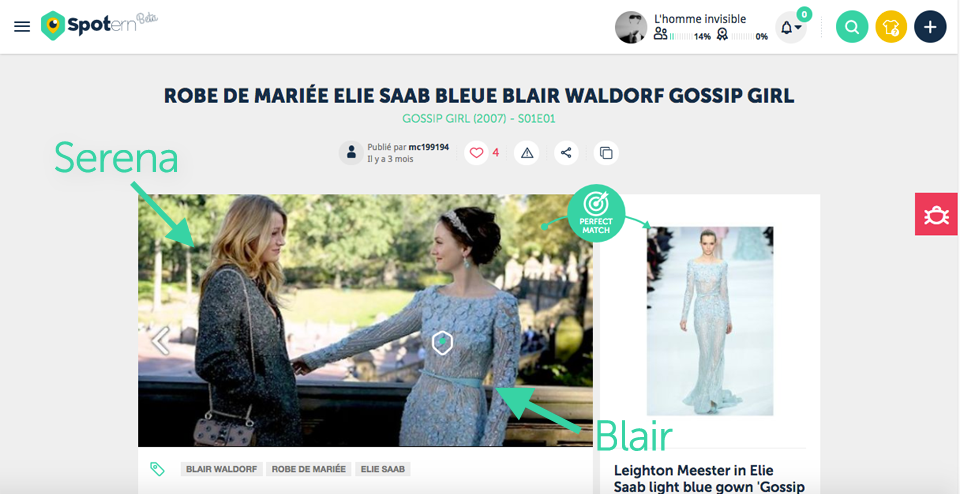 For example: I found the reference to Serena's purse on the same scene as Blair's wedding dress. I clone the spot and move the cursor over Serena's bag then indicate the necessary information. You can also use it to create several wanted!