Fill out the contact form
To report a bug or a suggestion on Spotern, you can contact us via a form located on the right of the site via the pink "bug" icon.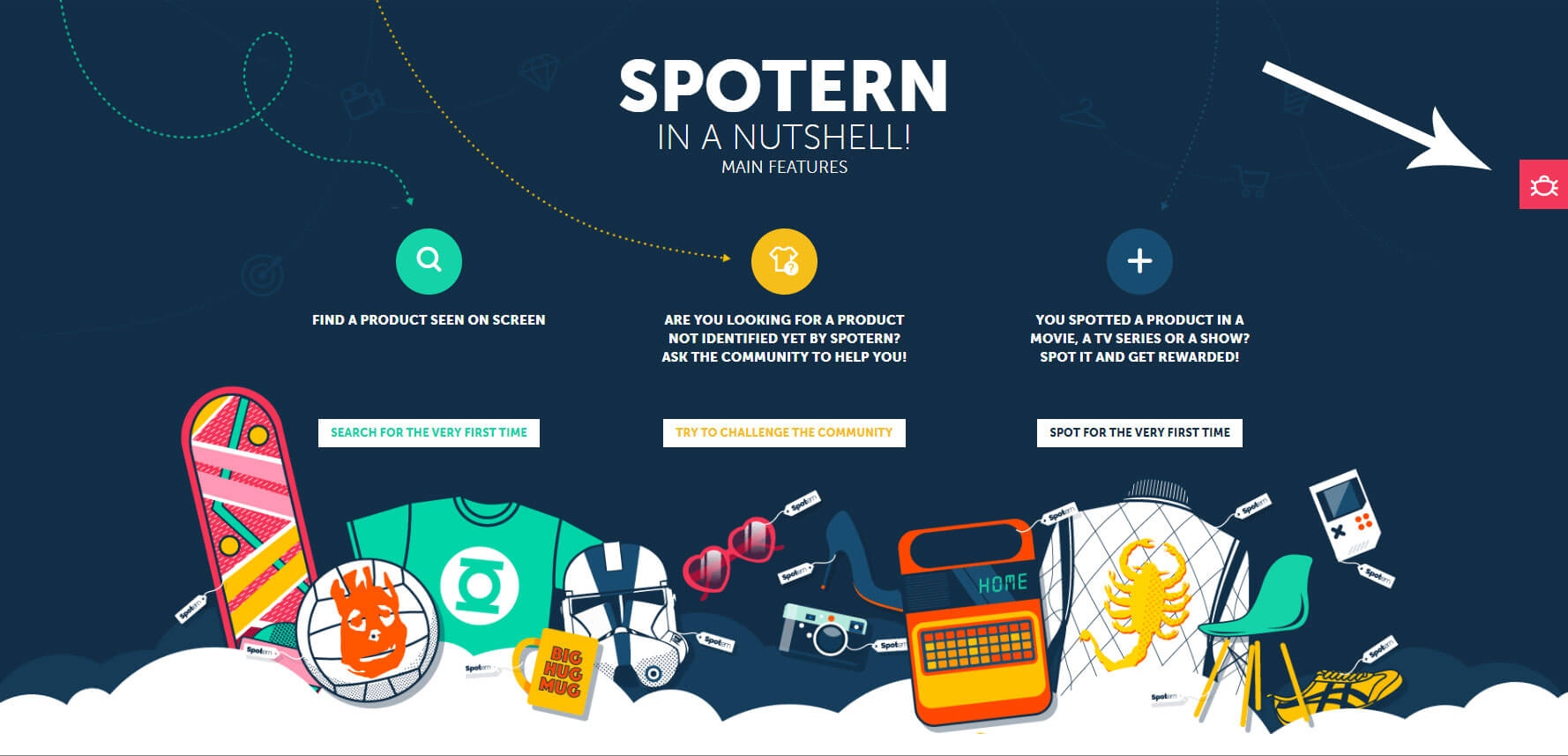 This icon follows you all along your experience on the website in order to let us know as soon as possible if something is wrong! Thanks to its community, Spotern is getting better every day !
For all other requests, go here.